Tyssa No. 205 - Inn To The Count Of Thun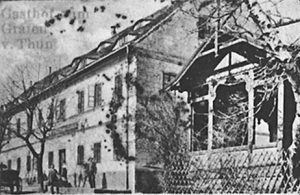 about 1903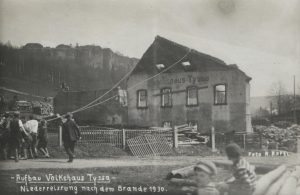 The folk house after the fire in 1930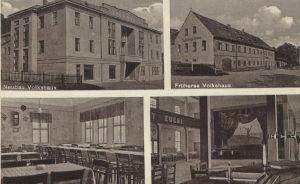 Tyssa No. 205 –   new building and former folk house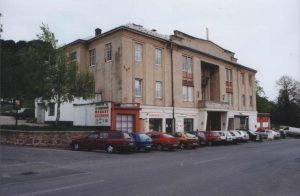 Tyssa No. 205 – People's House 
former inn "To the Count of Thun"
"The former inn"To Count Thun "in Tyssa, number 205, was transformed into a" Volkshaus "in the 1920s. It then served as clubhouse with restaurant, hall and sports facilities.
Before 1930, it was partially destroyed by arson and later rebuilt.
After the war, it became a checkpoint in 1945 during the expulsion of the local population. Here were the authorized to take 30 kg. "Property" once again subjected to a careful check to prevent valuables were taken. Thus, the property, shrunk down to a minimum, was partially reduced again.